Mobile tilting device for container
Device for facilitating work with large waste containers, and special containers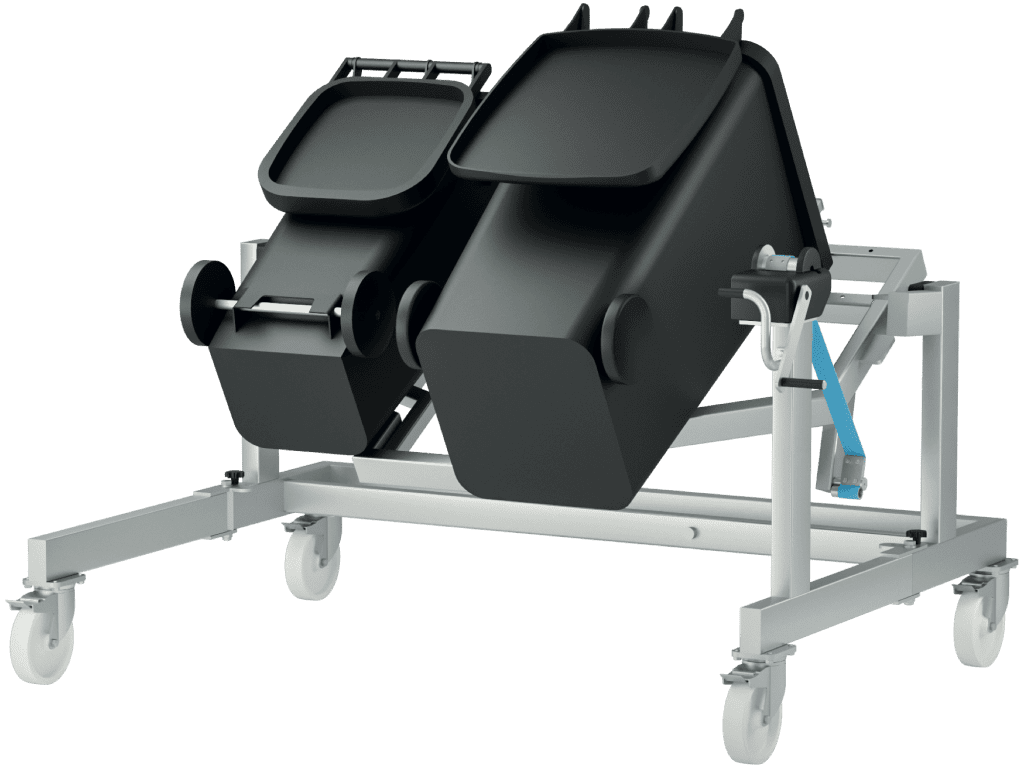 Made of high quality stainless steel
Standardized container mounting for 2- and 4-wheel containers from 60 to 1100 liters
Swivel castors with locking brake
Professional safety winch 750 kg
Frame foldable - space-saving and transportable at any time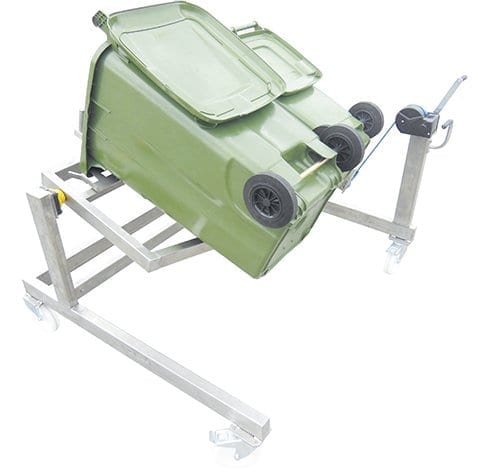 The design of the MKV1300
The mobile tipping device from Feistmantl Cleaning Systems is very suitable for quick and professional replacement or repair of rolls on 2 and 4 wheel large waste containers.
You have heavy containers that you want to tilt for emptying or manual container cleaning? That's no problem at all, with our practical garbage can tipping device you can tip different waste garbage cans, trash cans and trash containers with a weight of max. 150 kg!
The advantage for you is the ergonomic design of the workplace
In this product video you can see the easy operation of the MKV1300. The MKV1300 is very easy to store and transport.