Container cleaning for containers up to 240 liters capacity.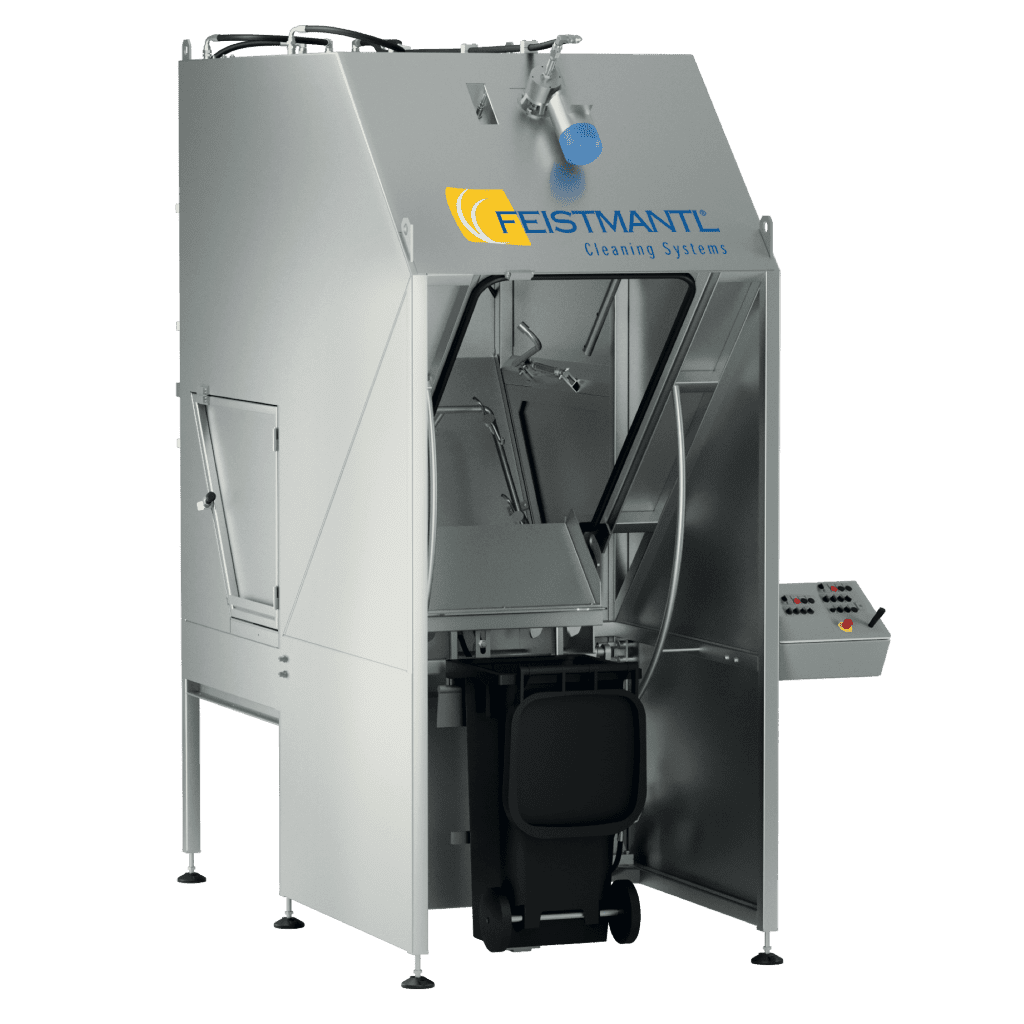 Drains and cleans in one step
Automatic interior and exterior cleaning
Low water consumption, due to partial recycling
Very high efficiency due to 1-man operation
Program run times freely selectable
Equipped with modem for remote maintenance as standard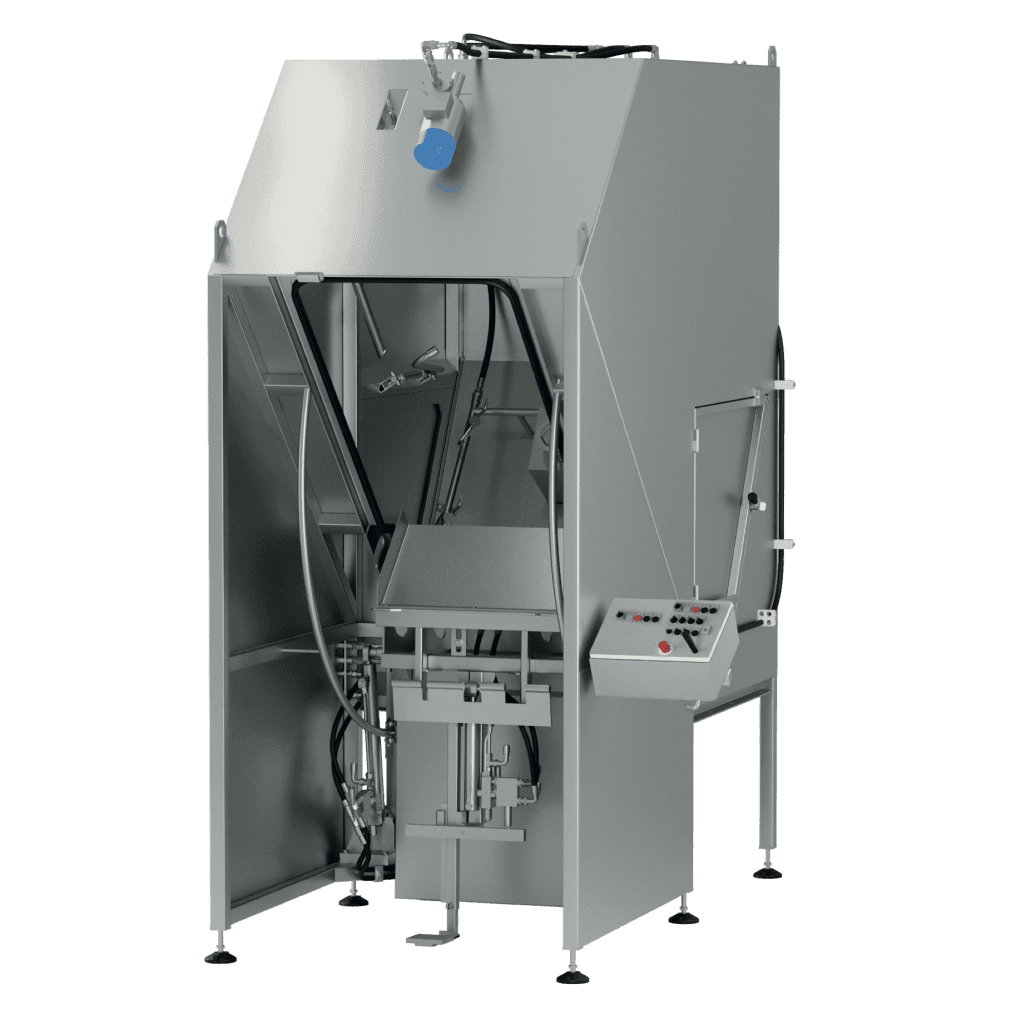 The technology of the KER
The tank is positioned in the special hydraulic tipping device and is moved into the cabin, which closes automatically. After emptying, automatic internal and external cleaning takes place with special nozzle system at a working pressure of approx.120 bar.
The addition of cleaning, disinfecting or fragrancing agents is also possible as an option. After cleaning, the container is automatically transported back into the starting position.
Frequently asked questions about the KER
The KER has a very low water consumption, due to the built-in partial recycling system.
Due to the high hourly output and the fact that the KER can be operated by only one employee, the KER is very economical.
The KER is suitable for all containers with a capacity of 240 liters. The KER works best for food waste containers.