Learn more about the company
We are manufacturer of cleaning systems!
For over 30 years, the company has had excellent technical know-how and offers customer-oriented solutions for waste garbage can cleaning, drum cleaning, palox cleaning, IBC container cleaning, tank cleaning and container cleaning. Choose a professional container cleaning system, stationary or mobile.
For more than 30 years we have not deviated from the goal
Professional waste container cleaning equipment
Starting with the joint technical planning, the production, the delivery and assembly on site, up to the regular maintenance as well as the service of the plants. A company philosophy focused on people and a living corporate culture are the foundations of the company.
The company has excellent technical know-how and offers customer-oriented solutions. In the meantime, Feistmantl Cleaning Systems has become one of the most renowned and market-leading manufacturers of waste container cleaning systems in Europe. The modern equipped planning and design offices in our own production facility in Tyrol and the suppliers selected according to the international quality standard (IQS) guarantee above-average quality in all areas of container cleaning technology. A highly motivated team of employees is permanently striving to satisfy its customers in the best possible way.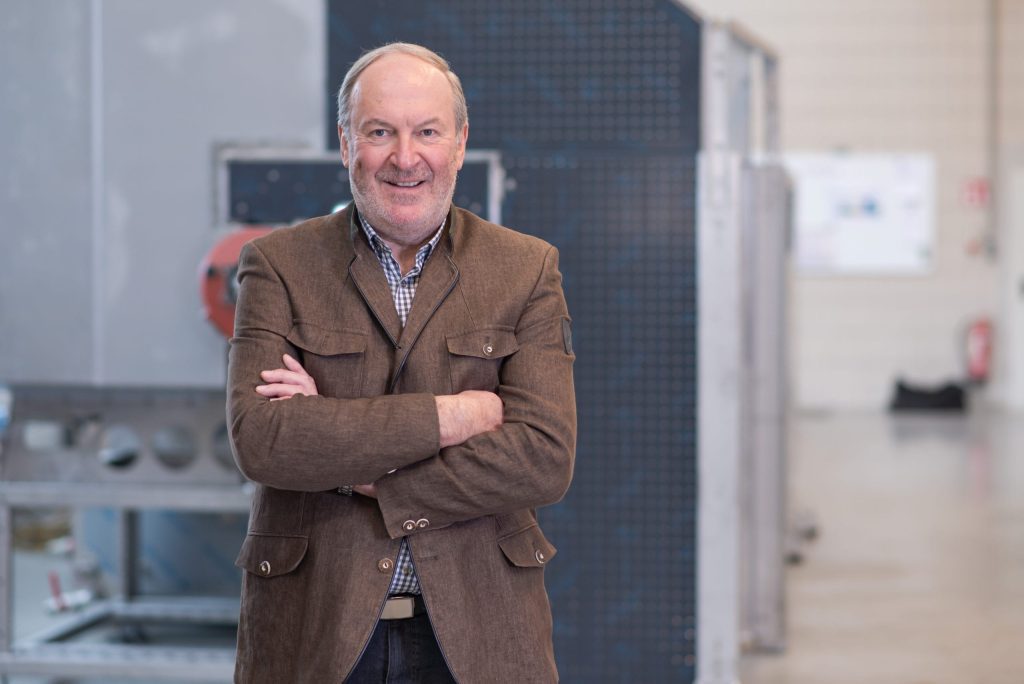 We are the leading supplier for waste container cleaning systems! With our innovative solutions, our customers receive a customer-oriented, environmentally friendly and resource-saving cleaning system for their waste containers!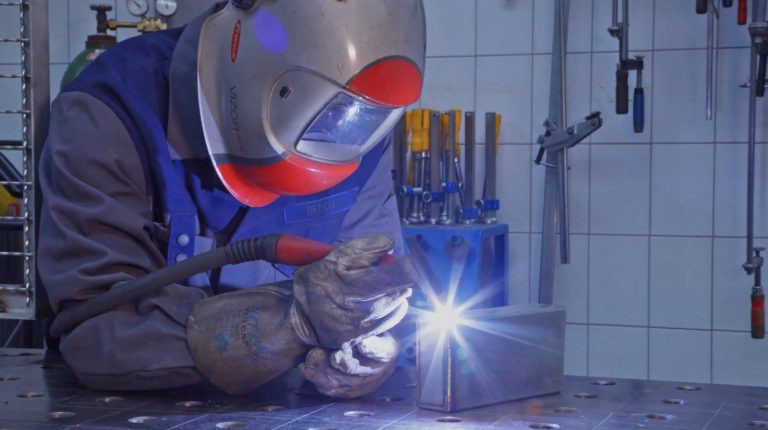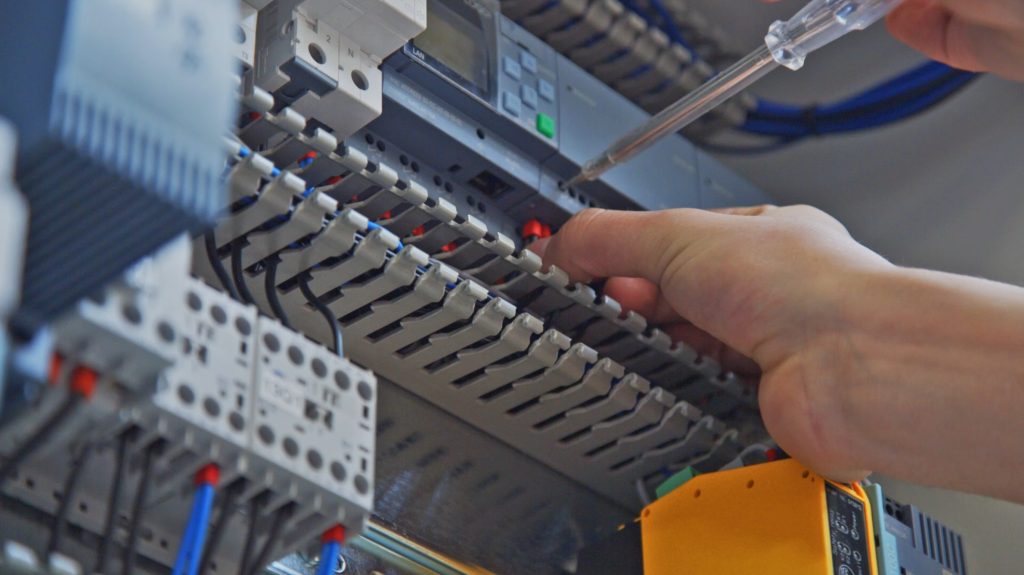 We develop and implement innovative machines for environmentally friendly and resource-saving cleaning tailored to the needs of our customers.
Satisfied employees and customers are the basis for the success of our company.
Through the motivation and commitment of our employees and the development as well as production according to the latest technology, we strive to deliver quality at the highest level and thus achieve the highest customer satisfaction.
Quality is our first priority!
Feistmantl has stood for outstanding quality for over 30 years, which is reflected in our products as well as in our processes.
We have committed ourselves to keep our management system for quality, environment and safety at the state of the art and have been able to prove and certify this in the 3rd quarter 2021 by an ISO 9001 audit of Quality Austria.
All processes at Feistmantl contribute to the achievement of the quality management goals and are documented accordingly, continuously reviewed and improved.
Appropriate resources have been reserved for the achievement of the objectives and the management has committed itself to pay attention to the implementation as the highest management body.
Based on our quality policy, we have derived defined quality targets for the respective period and pursue these with appropriate measures. Through an ongoing planning, implementation, review and improvement activity (PDCA), we ensure continuous improvement as well as a living system that responds to new risks and opportunities.
The product quality results from the quality of the processes from the clarification of the order at the customer's site to the successful handover and includes years of support for the cleaning equipment with maintenance and service activities.
For all processes there are responsible persons who monitor and continuously improve the process by means of process indicators. Internal audits give us the security that we can constantly adapt to changes and meet the high customer expectations. Our suppliers are involved in our processes and support us in this task.
We have built our system according to the ISO 9001:2015 standard. Employees are assigned to their defined roles in the processes. The competence matrix is used to derive training needs and thus ensure ongoing employee development.
All relevant documents for environment, safety and quality are managed and are available in the current version in our document management system. Risk minimization and continuous improvement measures are managed and monitored by the management team. All key performance indicators relevant to us are combined in a balanced scorecard; they are used for the operational management of our company and form the basis for the strategy process.
We look forward to continuing to apply the principles we live by and our customer-focused behavior for the benefit of all stakeholders.
In order to secure and expand our market position and our brand promise, we ensure continuous improvement in quality, safety and environmental protection through a living management system. Customer-specific expectations are the starting point for us to develop, build and maintain innovative products tailored to the customer's area of application.
This gives us the framework to derive annual quality targets, which we provide with measurable criteria and review on a quarterly basis. With four strategy days and monthly key figure reviews by the management, we ensure that the measures are planned, implemented, checked and acted upon again.
In all our actions, we are thus committed to the continuous improvement of the management system.
We are committed to the environment!
The average European produces about 600 kg of waste per year. In Austria alone, this amounts to more than 50 million tons of waste every year. Every single kilo ends up in the garbage cans we are familiar with. So founder and managing director Manfred Feistmantl asked himself who cleans these huge amounts of garbage cans. Thus the idea was born to develop sustainable and professional bin cleaning systems, which are particularly characterized by their resource-saving design.
Feistmantl family of entrepreneurs stand for tradition, innovation and future
From left to right: Manuel Feistmantl, Christian Feistmantl, Ursula Feistmantl and Manfred Feistmantl.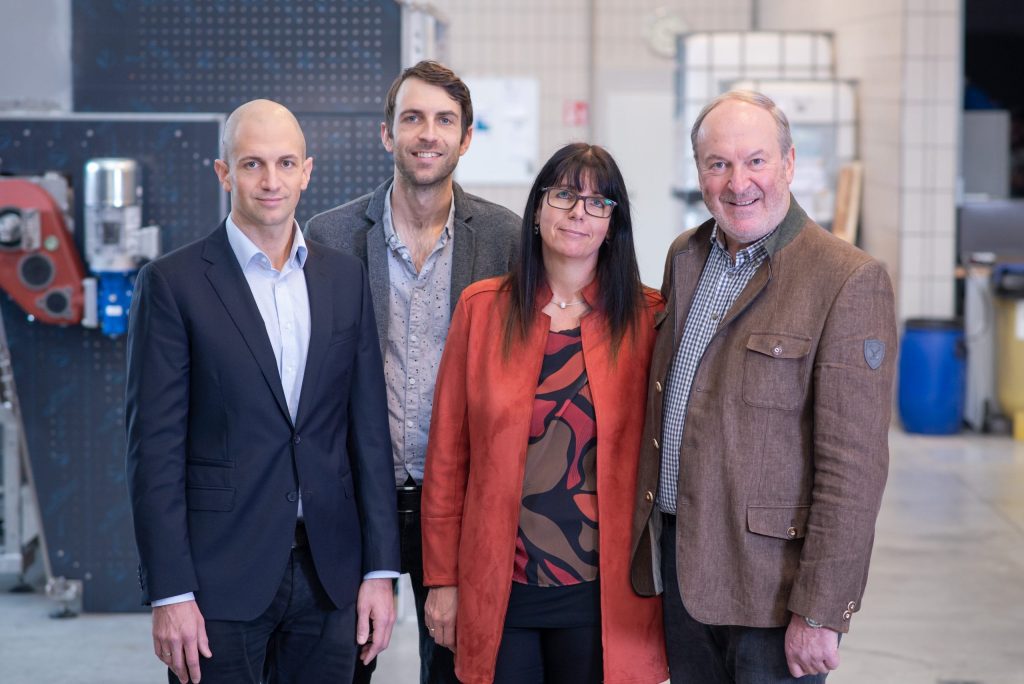 Our team for your container cleaning system
Our employees are the basis of our success and our most precious resource. For over 30 years, our team has consisted of experienced professionals from a wide range of fields. Professionalism at the highest level, innovative spirit and pleasure in work ensure successful cooperation with our customers.