The shooting star with patented process technology
Container cleaning systems for automatic internal and external cleaning of containers from 60 to 1100 liters in closed cabin.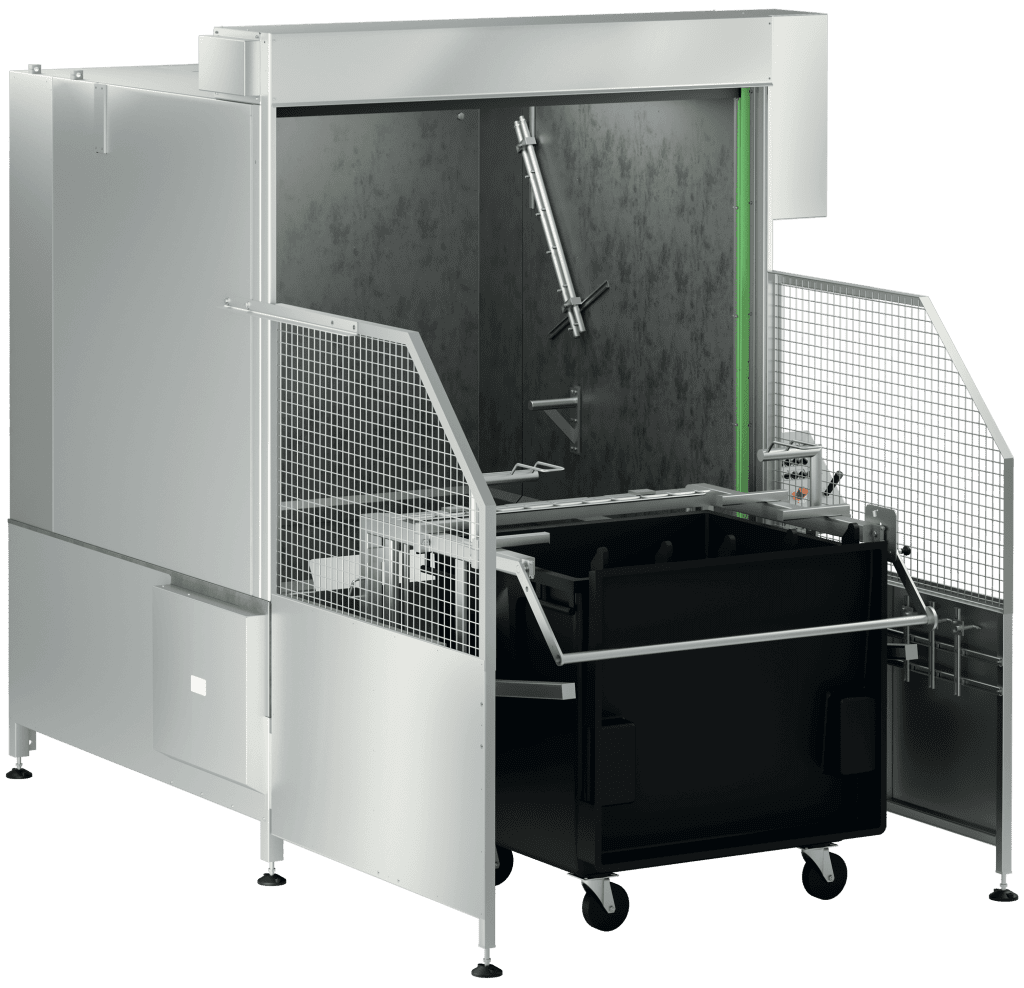 Best cleaning quality due to unique process technology
Fully automatic washing process in closed cabin
Low water and energy consumption due to recycling system
Freely programmable washing programs
Optionally equipped with high or low pressure pumps
Equipped with modem for remote maintenance as standard
Robust and indestructible hydraulic motor guarantees long service life
Cabin completely leakproof, no wash water leaks during or after the washing process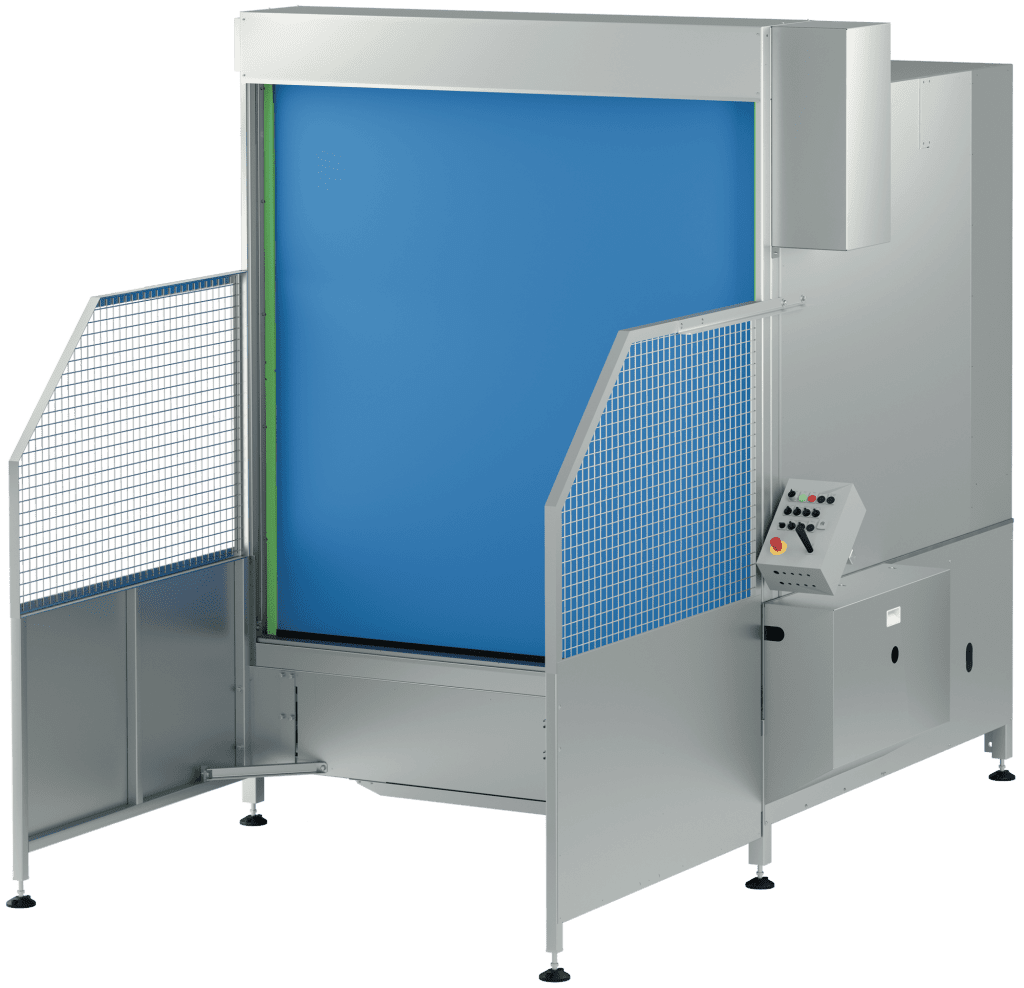 The technology of the BWK1300
Our unique development in the field of stationary container cleaning systems is used for automatic cleaning of waste containers and/or production containers with a capacity of up to 1100 liters. Optionally, two small containers or one large container can be cleaned. The containers are automatically conveyed into the washing cabin according to program preselection, after which the automatic high-speed door closes.
Container rotation as a patented process technology!
Due to its unique process technology, the BWK1300 complies 100% with the requirements of the BioStoffVerordnung (§9).
The unique and patented process technology of the BWK1300 offers a number of advantages due to the rotation of the containers to be cleaned during the cleaning process:
In this product video you can see the simple operation of the BWK1300.
The washing process of the BWK1300
Interior cleaning
First, the interior is cleaned using a three-dimensional spray head.
Exterior cleaning
Next, the external cleaning is performed with the rigid and rotating nozzles with simultaneous rotation of the container.
Drying
After rinsing, the tank is dried.
Output
At the end of the washing process, the high-speed door opens automatically and the cleaned containers are moved out.
Frequently asked questions about the BWK1300
The robust and indestructible hydraulic motor of the BWK1300 guarantees a long service life.
The BWK1300 can be used for two containers up to 360 liters or one container from 660 to 1100 liters.
No water residues on lid, base and waistband area → Residual water carryover when tipping out of wash booth is avoided.
Protection for employees (no protective clothing required)
Clean workplace guaranteed
Best cleaning results even in hard to reach places
Exterior and interior cleaning during one wash cycle
Low water consumption due to 360° rotation
Fast cycle times
High efficiency