The affordable entry-level model
Container cleaning for containers up to 240 liters capacity.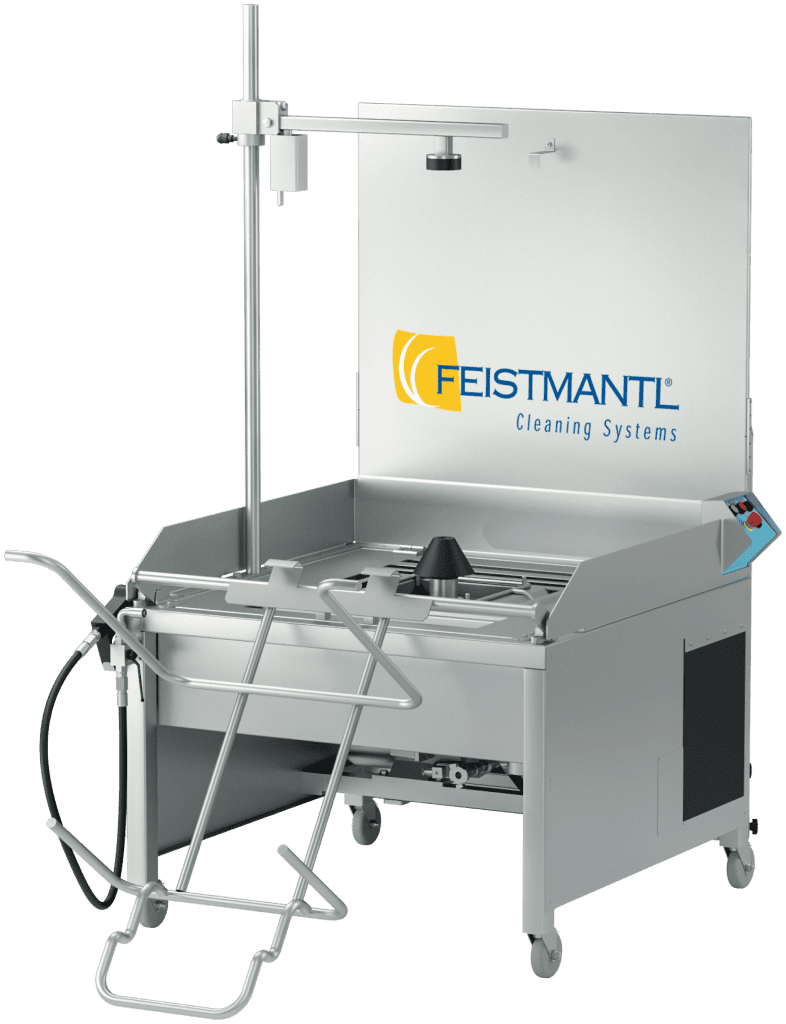 Automatic interior cleaning
High pressure pump with 120 bar working pressure
Residual waste is collected in the filter basket
High hourly output with consistent cleaning quality
Operation with cold or warm water possible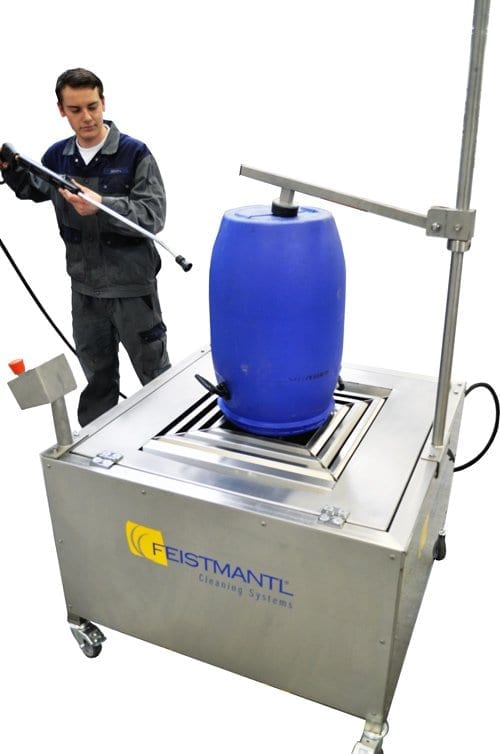 The technology of the BWA Economy
The soiled container is tipped onto the cleaning platform. By pressing the start button, the cleaning process, which runs automatically, is set in motion.
During the internal cleaning, which is carried out by a three-dimensional high-pressure cleaning head, the external cleaning can be carried out with the high-pressure jet pipe. Optionally, cleaning and disinfection agents can be added.
In this video you can see a description of the BWK1300. The lady in this video explains what advantages you can achieve with the BWK1300.
Frequently asked questions about the BWA
The residual waste is collected in its own filter basket.
The interior cleaning is done automatically with a three-dimensional spray head.
On the BWA Economy and BWA Basic models, external cleaning is performed manually using a hand lance. On the BWA Economy Plus model, exterior cleaning is fully automatic.