For containers with a capacity of up to 240 liters as well as individual containers such as pal boxes and pallets.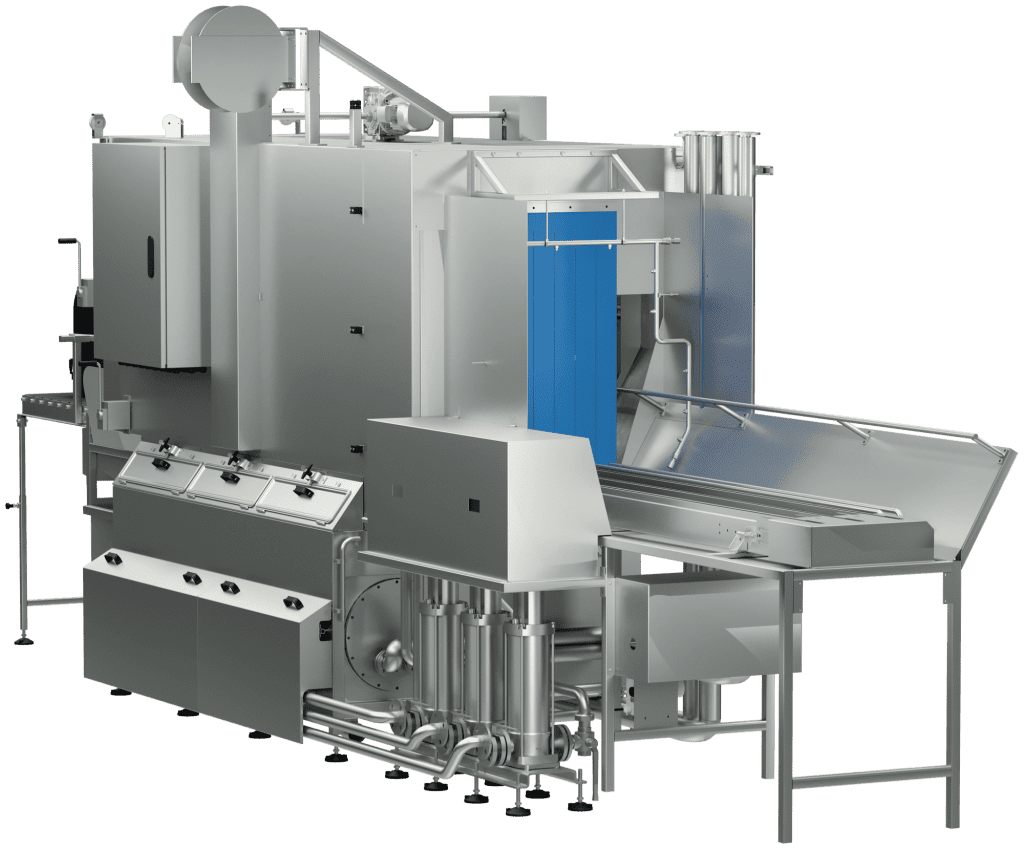 Fully automatic cycle or continuous washing system
High or low pressure version
Low water and energy consumption due to recycling system
Very high efficiency due to 1-man operation
Production data acquisition
Equipped with modem for remote maintenance as standard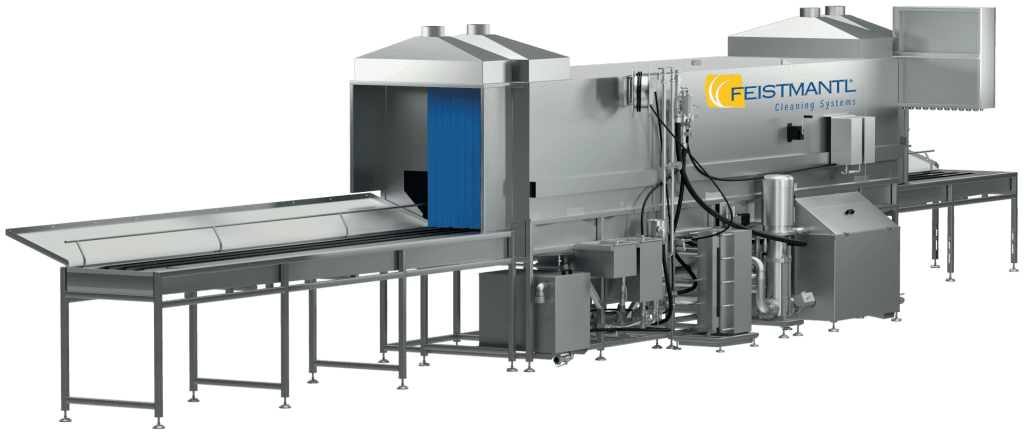 The technology of the DWA
This washing system is used for automatic cleaning of different containers with a capacity of up to 240 liters. The soiled container is placed on the washing conveyor manually or by means of an automatic tilting device, pre-cleaned with process water and conveyed into the washing cabin. In booth 1, the interior and exterior cleaning is carried out with hot recycling water. This can be done with either high or low pressure. In booth 2, the rinsing cycle is carried out with hot fresh water. The application of disinfectants or fragrances is optional. The cleaned container can be removed manually or automatically at the end of the washing conveyor.
Here you can see a video of the continuous washing machine. You can follow exactly the individual steps of the cleaning system.
Frequently asked questions about the DWA